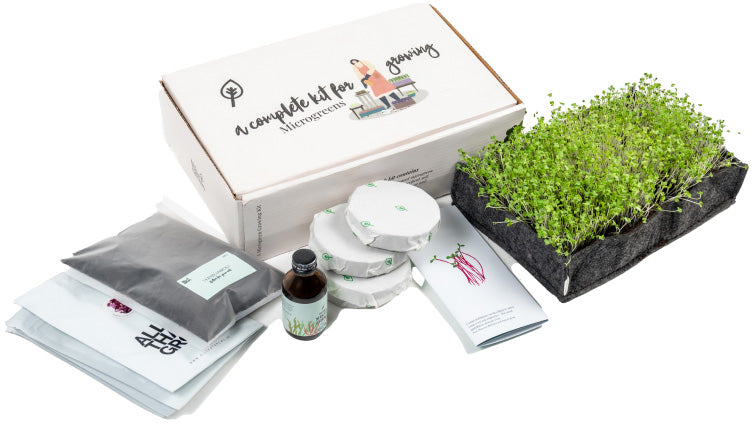 Complete Microgreen Growing Kit
The best kinds of microgreens are homegrown. Nothing beats the freshness of microgreens that come straight from your windowsill garden. Our Complete Microgreen Growing Kit leaves no room for guessing. It has everything you need to grow your own microgreens at home in just two weeks. The reusable grow bags have been designed especially for growing different varieties of microgreens. All seeds are individually packed. Order today for your home or gift it to your loved ones.
Complete Microgreen Growing Kit - is currently on backorder. You may still purchase now though and we'll ship as soon as more become available.
What's Inside
Our complete microgreen growing kit includes everything you need to grow your own microgreens from seeds. Just add some light & water and you're ready to grow.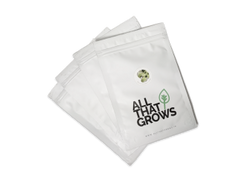 4 Varieties Of Microgreen Seeds
The kit includes 4 varieties of non-treated, open-pollinated microgreen seeds. The varieties selected are chosen for their nutritional value, flavours and colourful appeal.

4 Reusable Grow Bag Trays
Microgreens grow best in a wide and shallow container. Our reusable fabric trays are perfect for growing and harvesting a consistent supply of fresh microgreens for the whole family. These trays are reusable after a thorough wash.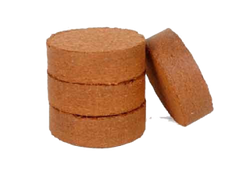 4 Cocopeat Soil Discs
The kit includes 4 discs of cocopeat soil, ideal for growing a variety of microgreens at home. Just break apart the disc, add some water and see the fluffy soil mix come to life.

1 Bag Of Organic Vermicompost
Our mix of organic vermicompost will give some additional strength to your potting soil and help grow healthier greens.
1 Bottle Of Organic Seaweed Extract
Make your green happy with this organic seaweed extract when they are a bit down. Spray it gently on the soil surface to improve plant growth.
1 Microgreen Growing Guide
You do not need to be a gardener to start growing microgreens at home. Follow the simple steps mentioned in the microgreen grow guide and you'll become a pro in no time.

AllThatGrows